Posted by Jack Warnecke on Nov 09, 2016
The Strong National Museum of Play, which is home to the National Toy Hall of Fame has developed a list of 12 truly classic toys that are finalists for induction into the Toy Hall of Fame. While you may not have played enjoy all of the finalists there is no arguing that they are all true classics and each deserve a place in the National Toy Hall of Fame.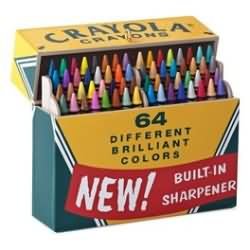 1. Coloring Books
The coloring book has been around as long as all of us can remember. Without the coloring book one of the more popular ornament collections today "Crayola" may not exist as their brand was built of the success of the coloring book. No matter your age you surely have use a coloring book one in your life. This classic has earned the right to be in the Toy Hall of Fame.
2. Bubble Wrap
To be completely honest when I first saw this list I thought to myself that bubble wrap is not a toy. Once you think of the simplistic joy that Bubble Wrap brings to kids or adults you recognized that this deserves a place in the Toy Hall of Fame, for if no other reason that it protects these valuables when being delivered to your home.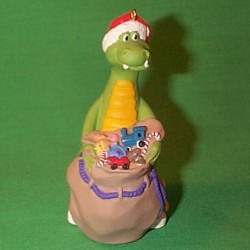 3. Dungeon & Dragons
Honestly I have never played Dungeon or Dragons. I can only reference what I have seen on the recently popular Netflix show Stranger Things and on the Big Bang Theory. Ask any so called Nerd and this game is without a doubt a Hall of Fame Toy. It currently leads the polls to be selected as the inductee for 2016.
4. Clue
In the age when it is rare for a family to sit down at the kitchen table and enjoy game night as a family, Clue is still consider many peoples favorite board game. The classic "Who Done It?" where Mr. Plum might have done it in the lounge room with a candlestick. Clue is definitely one of the classic board games of all time.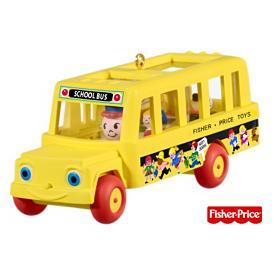 5. Fisher-Price Little People
Fisher Price provided kids with the opportunity to use their imagination by creating "Little People" for kids to input into their imaginary worlds for endless hours of enjoyment.
6. Nerf
Nerf was the definition of playing outside as a kid. They provided all the tools necessary to play war, Indians and cowboys, or playing out the 4tr quarter of the Super Bowl in the backyard. Still popular today this brand gives children a reason to get outside and be active, which today is rare as many kids today are hooked to the TV or their phones. Nerf deserves to be in the Hall of Fame for promoting playing outside.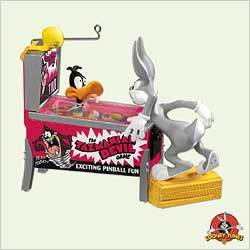 7. Pinball
This true classic which has become extremely collectible in the modern era provided the ultimate challenge not to let that little metal ball past your flippers. This task was made more complex with all the fascinating bells and whistles that varied on all the unique pinball machines created over the years. The complexity of their design make them fit for the Toy Hall of Fame.
8. Care Bears
The Care Bears came on the toy scene a truly unique brand of teddy bear, which the county fell in love with and the Care Bears evolved into more than just bears they became icons on all kinds of merchandise.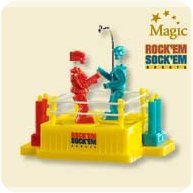 9. Rock'Em Sock'Em Robots
Being too young to have experienced this toy in its prime I only know that it belongs in the Hall of Fame based on its reputation in history. Hallmark obviously agrees as they produced the ornament version in 2007.
10. Uno
A truly unique card game that separates itself for the games played with a traditional deck of 52. That moment when you get to yell UNO when you have one card remaining and the agonizing frustration when your opponent lays a "Draw 4". This classic is still a family favorite for many, and has earned its spot as a finalist.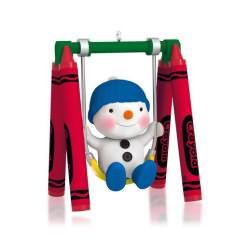 11. Swing
This just like the bubble wrap at first I thought the swing was not a toy, but something that as kids you see in a playground at school. I am not sure that I classify the swing as a toy but those memories of riding a swing as a kid and trying to get high as you could and feeling the wind against your face is a memory every kid in the world should experience.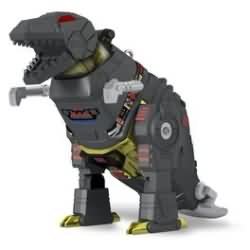 12. Transformers
Now known for its more recent success on the big screen Transformers began as the ultimate toy as it wasn't just one toy it could transform into something else. The success of these toys helped create the now popular big screen movies. Transformers are deserving of their spot as a finalist.
To learn more above the 12 finalist, the National Toy Hall of Fame and the Strong National Museum of Play be sure to visit their website at http://www.toyhalloffame.org/ where you can vote on your favorite finalist. The Inductees will be officially announce on November 10, 2016.